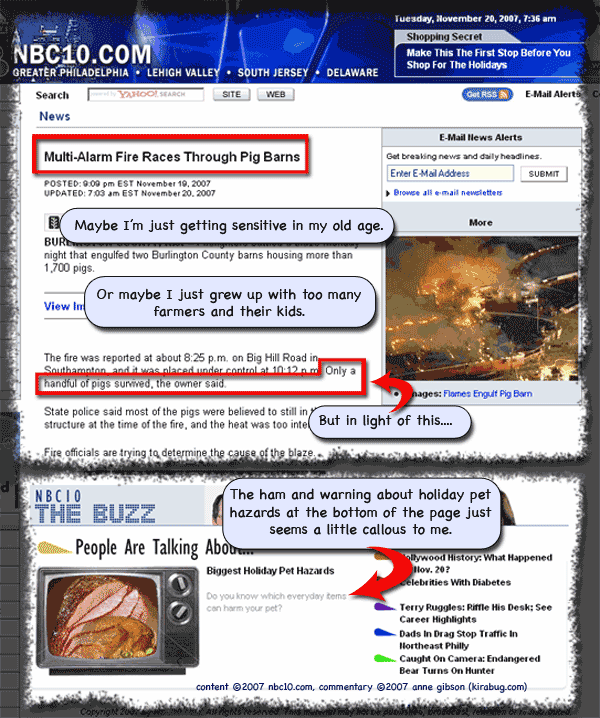 ---
Don't mistake me – a barn fire breaks my heart. It was the sight of a ham at the bottom of the article that just had me shaking my head. I heart the media, or something.
This one is one of four (five, actually but #5 was pretty damn lame, even in comparison to these) idiocy comics that I captured screenshots for during November's National Novel Writing Month. They're a good warm-up to get me into the groove again.
I have some pics from Christmas shopping with my kid sister that will likely get interspersed so we don't get totally idiocy'd out, but these were the faster of the two batches to complete. In fact, between the two we've got enough comics to put new ones up on Thursdays, too.